Interactive presentation for Nutricia
Nutricia is a company that believes in the power of a positive and proven difference to health. Their purpose is to pioneer nutritional discoveries that help people of every age live longer, healthier lives. Prestop provides interactive hardware and software solutions for the booth of Nutricia.
The booth of Danone Nutricia stood at the annual (medical) ESPGHAN Congress in MAICC Athens.
The Danone Nutricia Booth
In the middle of the booth – as an eyecatcher – the white touch table with a 55″ touch screen, two round furniture features with a 32″ touch screen, and four tablets. On these screens, customers could see the custom-made configuration of Danone Nutricia.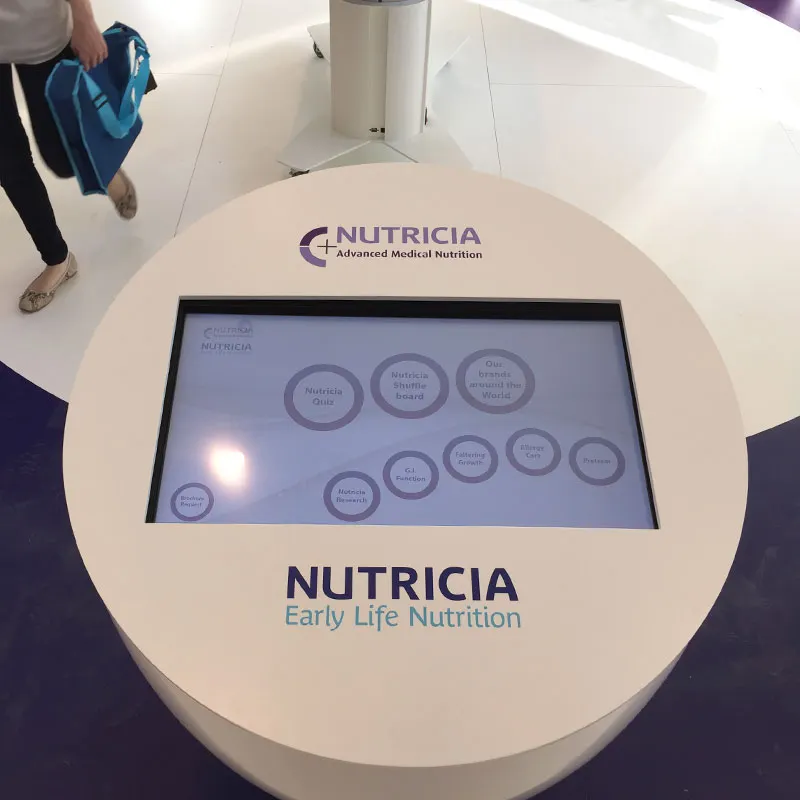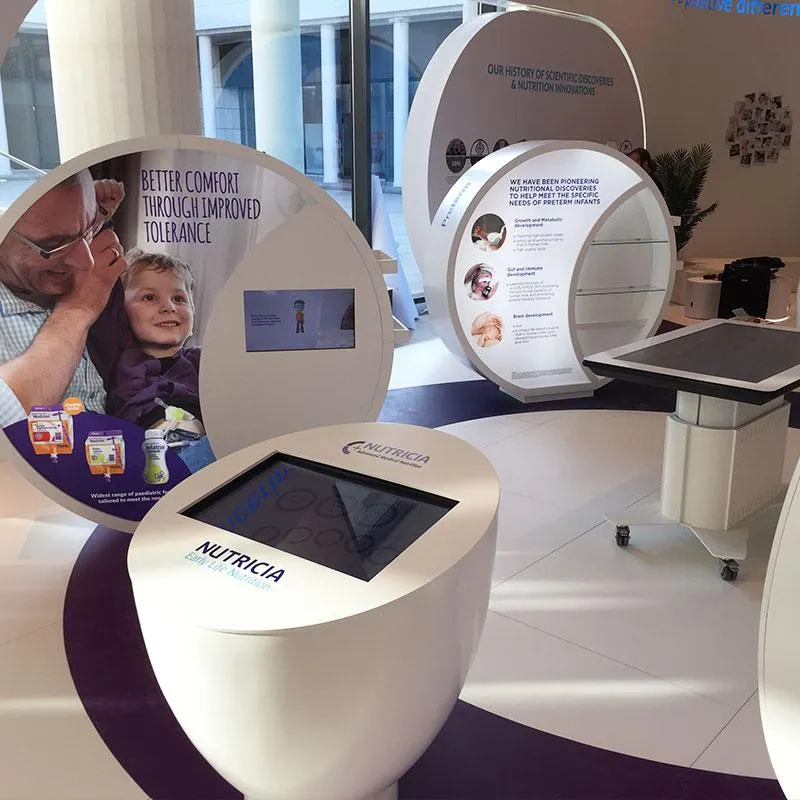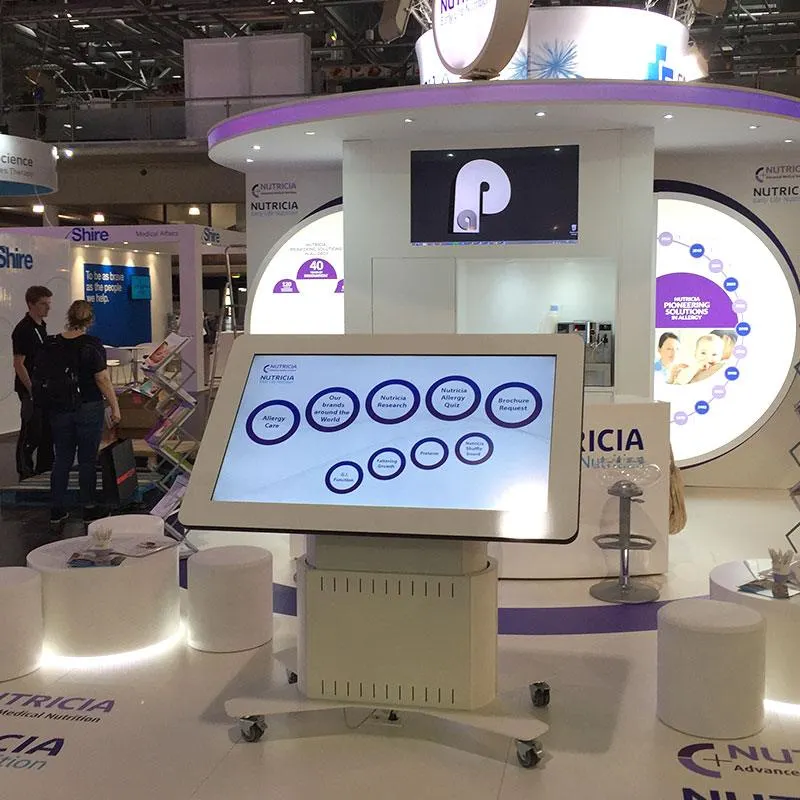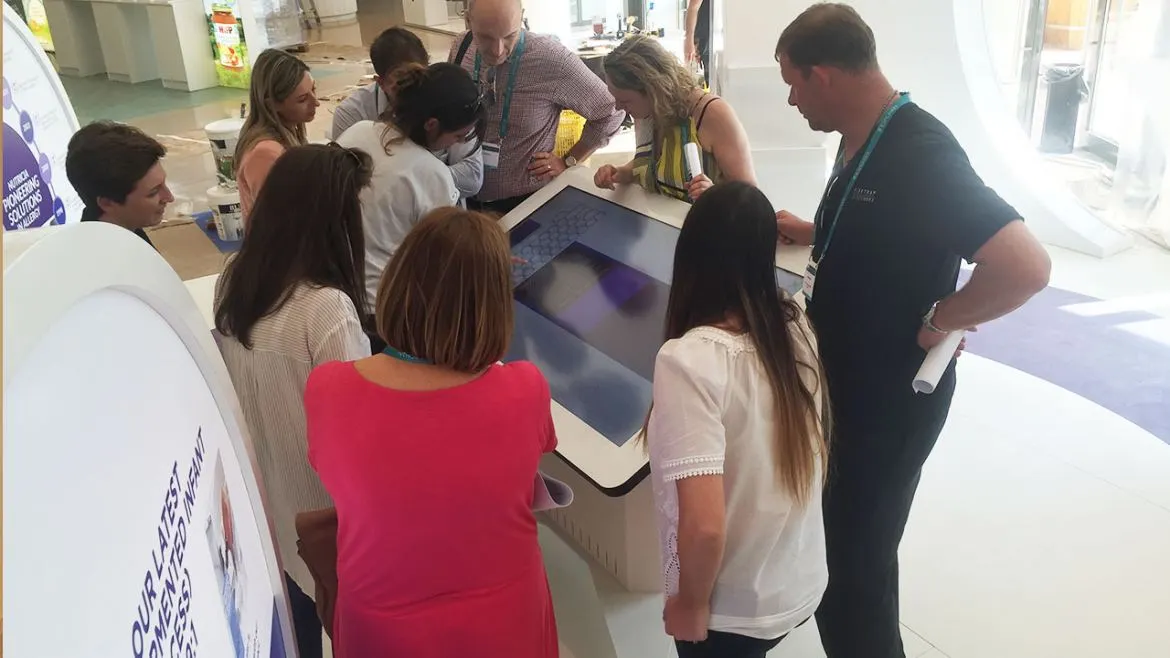 Interactive presentation for Nutricia