Impress your audience with interactive experiences in your showroom
In-store browsers who don't buy there and then? "Showrooming" can no longer be excluded but can be avoided by creating a purchase impulse via an interactive experience at a showroom. By interacting with the range of products at a digital point of sale, follow-up can be provided to the purchase impulse, transforming a browsing customer into a purchasing one. The shopper becomes a buyer! We have made a selection of interactive solutions to give you an idea of the possibilities.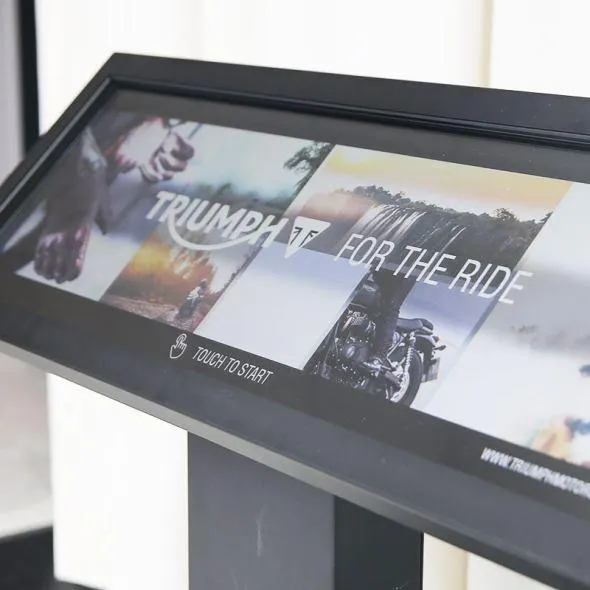 Showroom Collection Viewer
Is the collection in your store limited? Present your products in your showroom with an collection viewer.
Request information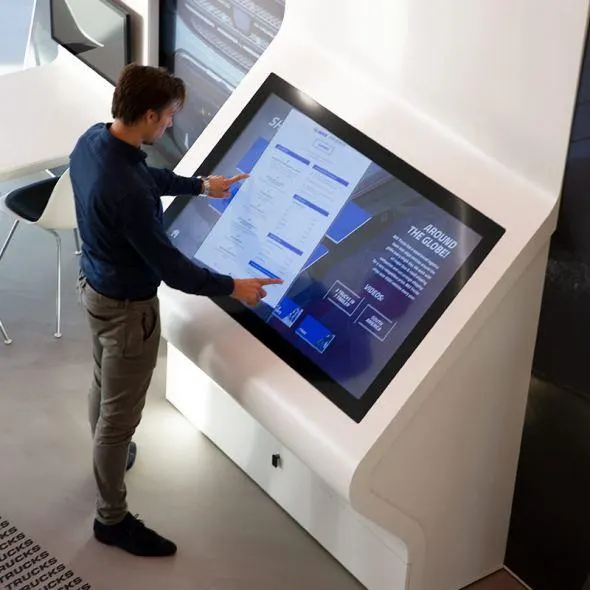 Showroom Company Presentation
Present all your products and services in your showroom via an interactive presentation.
Request information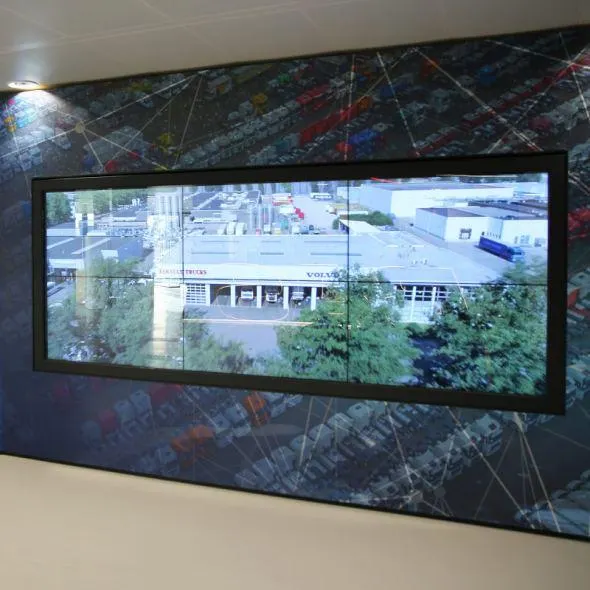 Showroom Video Wall
These days, experience centers need experiences like a reference video wall to impress and inform customers.
Request information