BattleQuiz
Get competitive with BattleQuiz. You can play this fast-paced multiplayer game with 2-4 players. Let visitors answer questions about your products and services or specific topics. The questions will appear randomly in the BattleQuiz. At the end of the quiz, you can see who has won and who has lost. The last screen will present the best players with their high scores.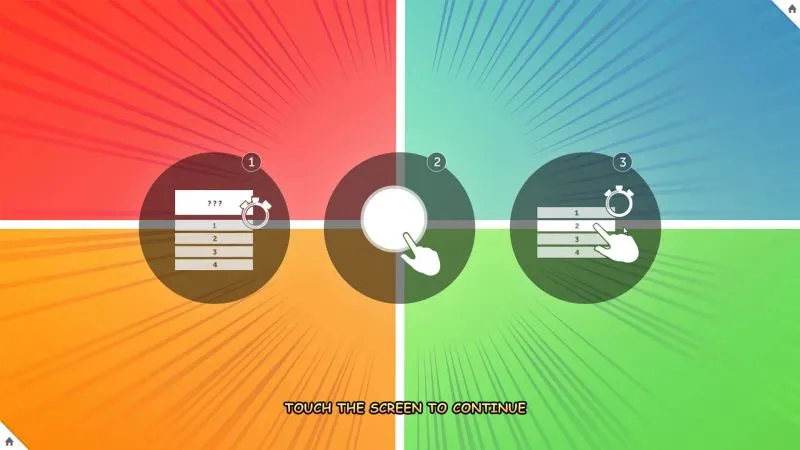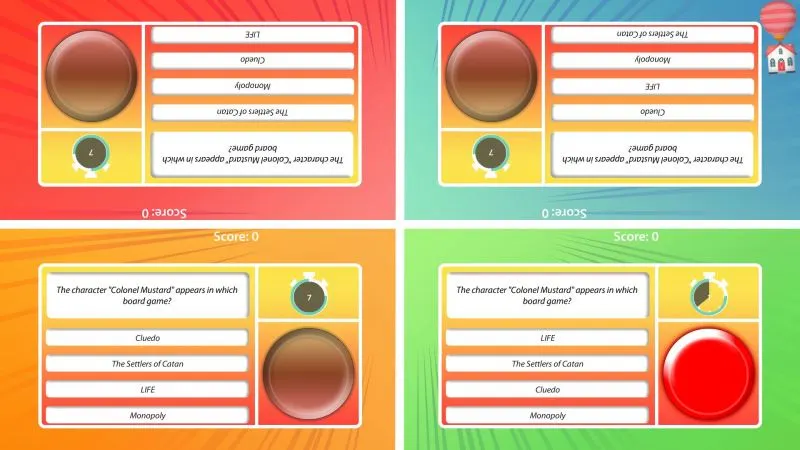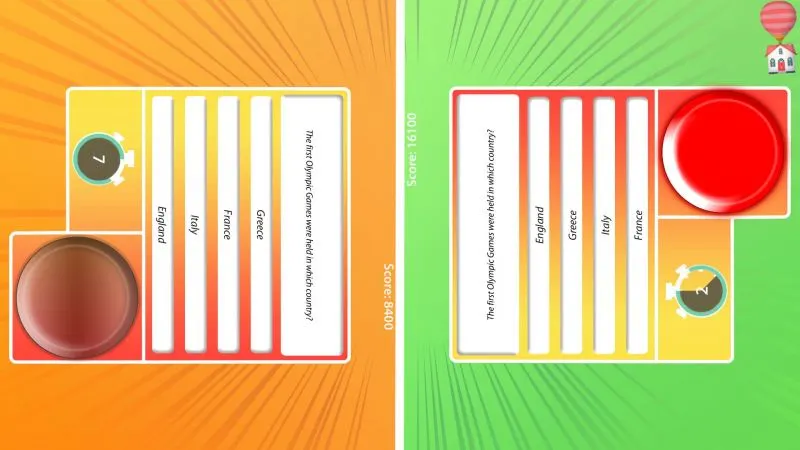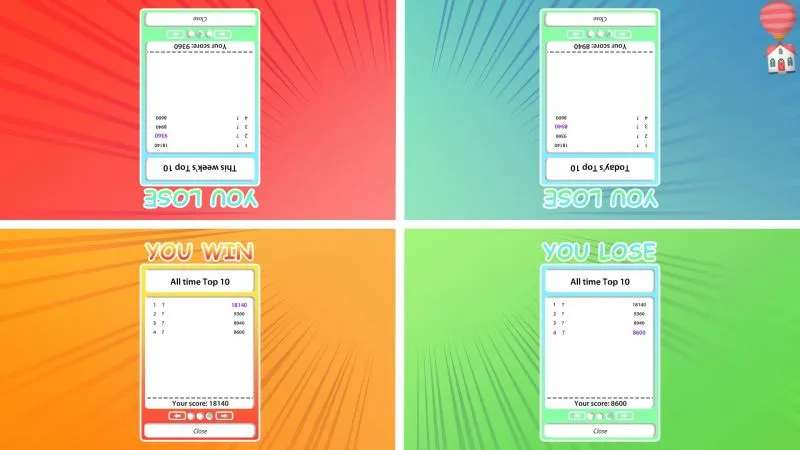 Features of the Battle Quiz
Interaction with 2-4 players: A challenging interplay
Call on your visitors for a dynamic challenge where knowledge and fun go hand in hand. BattleQuiz offers the opportunity to compete with 2-4 participants simultaneously, diving collectively into a world of stimulating questions. Prove who has the most wisdom and immortalize yourself in the gallery of honor of knowledge.
Delightful gameplay: Smooth and addictive
Be seduced by BattleQuiz's smooth and addictive gameplay. The questions rapidly follow each other as you try to pass each challenge with flying colors. The game will keep you on the edge of your seat as your brain races at full speed to reveal the correct answers.
Tailor-made questions: A unique adventure
No two BattleQuiz are identical! Customize the questions based on your needs and goals. Submit questions about your products and services to get visitors to dig deeper or select specific topics that resonate with your audience. Doing so creates a customized experience that seamlessly matches your intentions.
Prepare for surprises thanks to BattleQuiz's unpredictable question sequence. Each play session presents new challenges, requiring players to remain constantly sharp and vigilant. The quiz remains constantly engaging and dynamic, with no room for predictability.
Reaching the top with a high score registration
The drive for triumph is enhanced by the fact that scores are recorded and made visible to all participants. After each spirited round, performances are recorded, and the best players are honored. Do you dare to occupy the top spot and crown yourself the true BattleQuiz champion?
We've given BattleQuiz's graphics a complete makeover to keep the experience constantly innovative and stimulating. The game's visual appeal gets a powerful boost thanks to these refreshes.