Omnitapps on touch tables for Kaemingk at the fair
Wednesday 06 July 2022
Omnitapps and touch tables perfect booth
Kaemingk is a surprising international company passionate about travelling worldwide to find the most beautiful, original and creative decorative items for homes and gardens.
Kaemingk ended up at Prestop via Gerwin Altena of Exovorm. Kaemingk was looking for a way to show their company and products in a good way in several languages at the Spoga+Gafa in Cologne, the world's most extensive garden and lifestyle fair.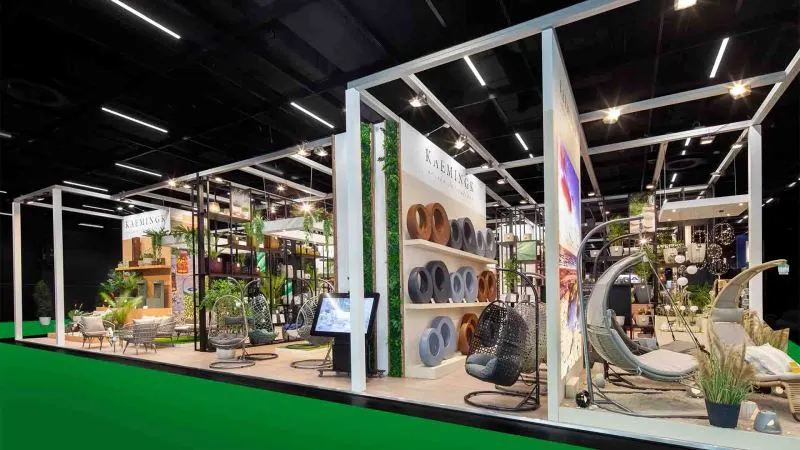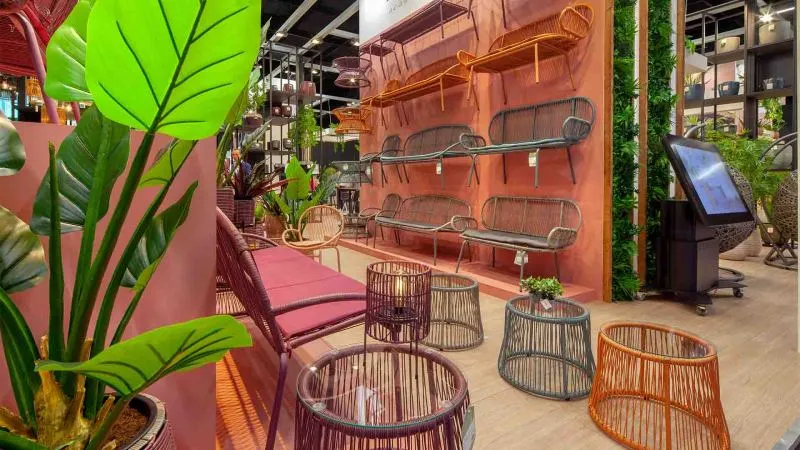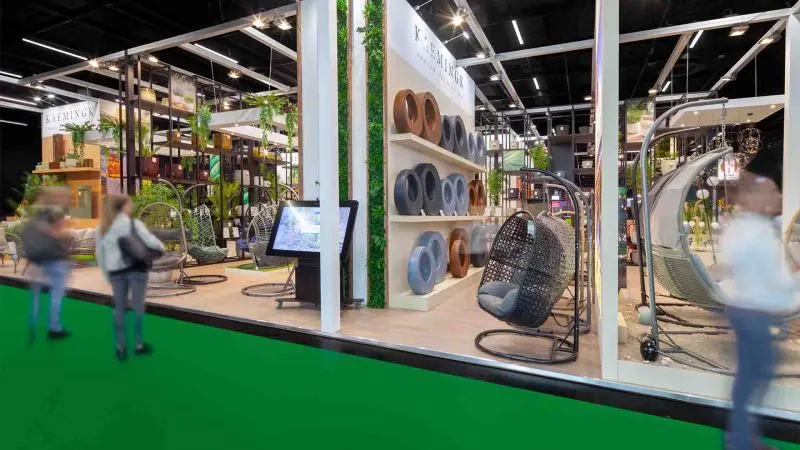 Kaemingk, therefore, rented two 55" Prestop touch tables. These are adjustable in height and tiltable so that there is a nice presentation mode, and there is also the possibility to stand all around the table. Omnivision also created a custom Omnitapps presentation.
Trilingual presentation
Because this is a very international trade show, Kaemingk's presentation is trilingual, so on the SwipeMediaMarker a start screen was created with the three languages as markers on the background screen.
Ambiance and info at the fair
In order to give the visitors a good, positive impression, Kaemingk made an atmospheric video via the VideoPlayer and an atmospheric presentation via the MediaSwipe application. In addition, for concrete information about the products, visitors were able to view all brochures in the BrochureRequest application and request them themselves to be mailed to them to be viewed later. An animation explaining the total concept of Your Kaemingk was shown through the VideoPlayer. Finally, Kaemingk also had a company presentation running via the MediaSwipe app. Check out the screenshots below!
"Everyone appreciated the touch tables we had at Spoga."
Jessica Muller - Traffic / Marketing Manager Kaemingk
More information, demo or quotation?
Would you like more information about us creating Omnitapps configurations, touch tables or other interactive solutions? Visit our Interactive Experience Center for a tour of all the interactive solutions. Or contact Prestop at +31(0)499-367 607 | rental@prestop.nl | Fill in the contact form.