Multiple configurations for Yusen Logistics
Wednesday 27 November 2019
Yusen Logistics offers logistics services that provides warehousing, distribution, freight forwarding and supply chain management services. They were looking for an interactive solution to present their services at the Transport & Logistics 2019 in Antwerp Expo, the networking hub for transport & logistics professionals in Europe.


Multiple configurations for Yusen Logistics
With Omnitapps4 Composer we created four company presentations based on their industries: automotive, retail, healthcare and technology. Each presentation is made with SwipeMediaMarker, MediaSwipe, Form and VideoPlayer.
All presentations where made to show services, information and to collect leads. At their booth, visitors where able to fill in a form and receive extra information. There were videos available that explained how the industry works, these were shown via VideoPlayer app. And with the MediaSwipe app visitors can swipe through the company presentation.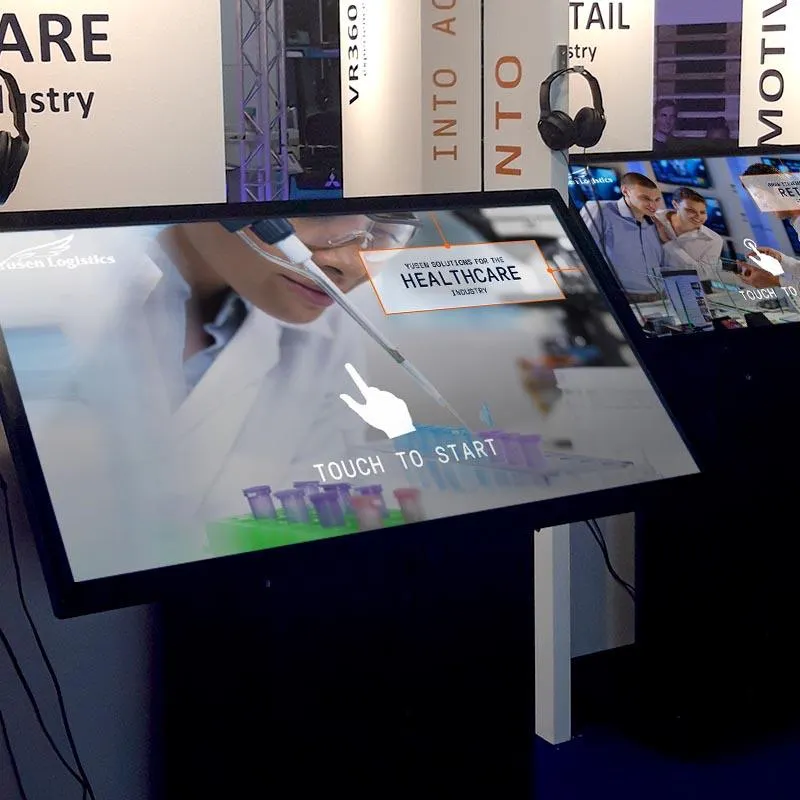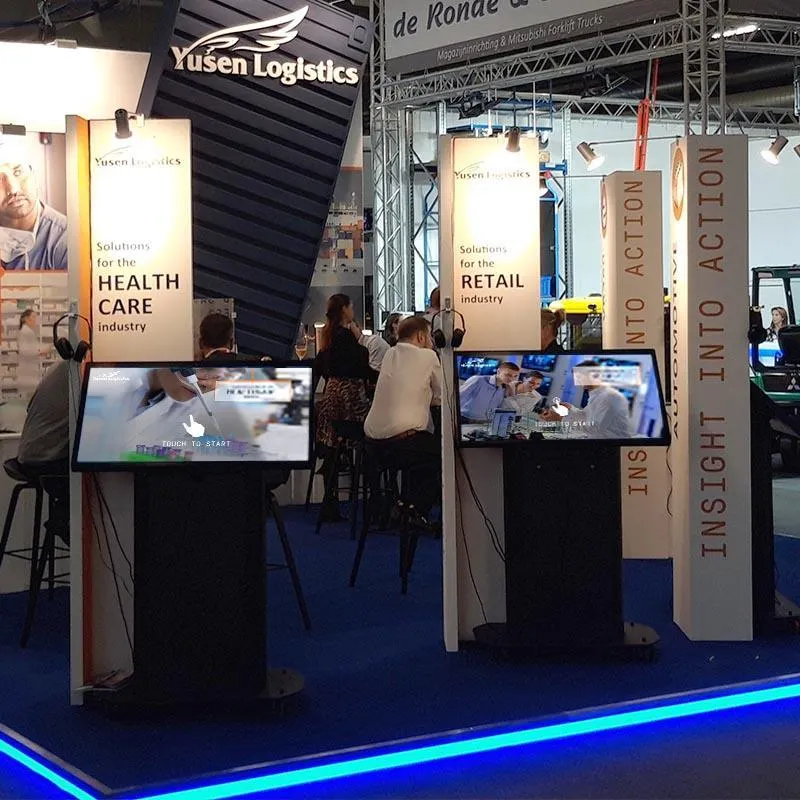 Screenshots Yusen Logistics App