Great event for Kao with Omnitapps on 11 info kiosks
Tuesday 04 October 2022
Kao Omnitapps on information kiosks
Kao is a leading hygiene, beauty and health manufacturer, while its chemical business contributes to the development of various industries. Kao's Salon Business Sector is committed to unleashing the creativity of stylists worldwide with leading brands such as Goldwell, KMS and Oribe.
Kao Salon Global Experience
KAO Salon Division held a great event last weekend. KAO Salon Division showed the latest trends of its brands and used beautiful Omnitapps presentations on information kiosks of Prestop, among other things. When Kao came to us with the idea of renting one kiosk with their website, they were so excited by the different possibilities that they decided to rent 11 with disinfectant gel dispensers. On these would run Prestop's interactive presentation software: Omnitapps.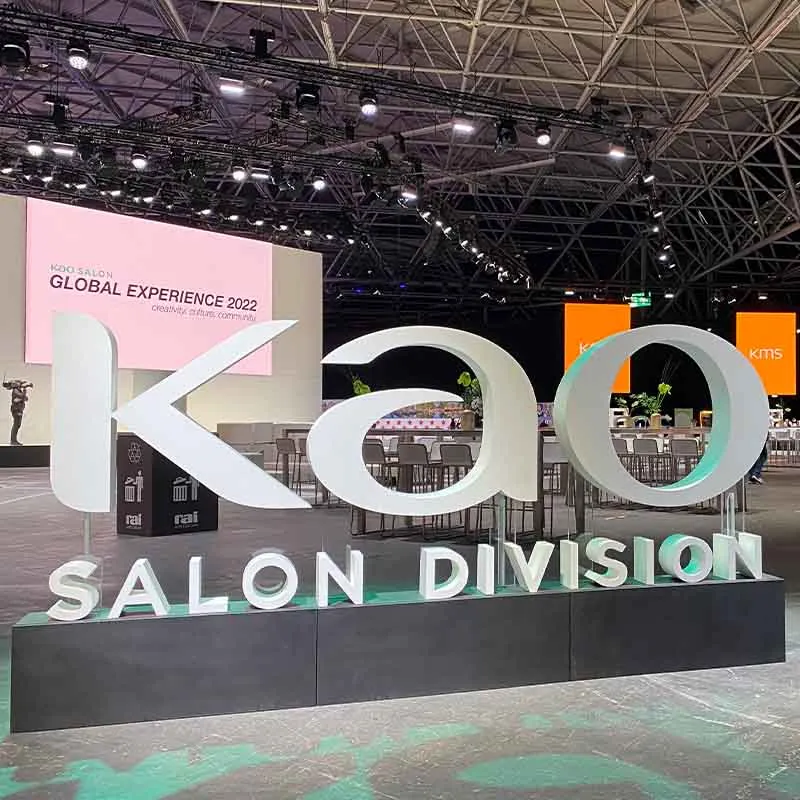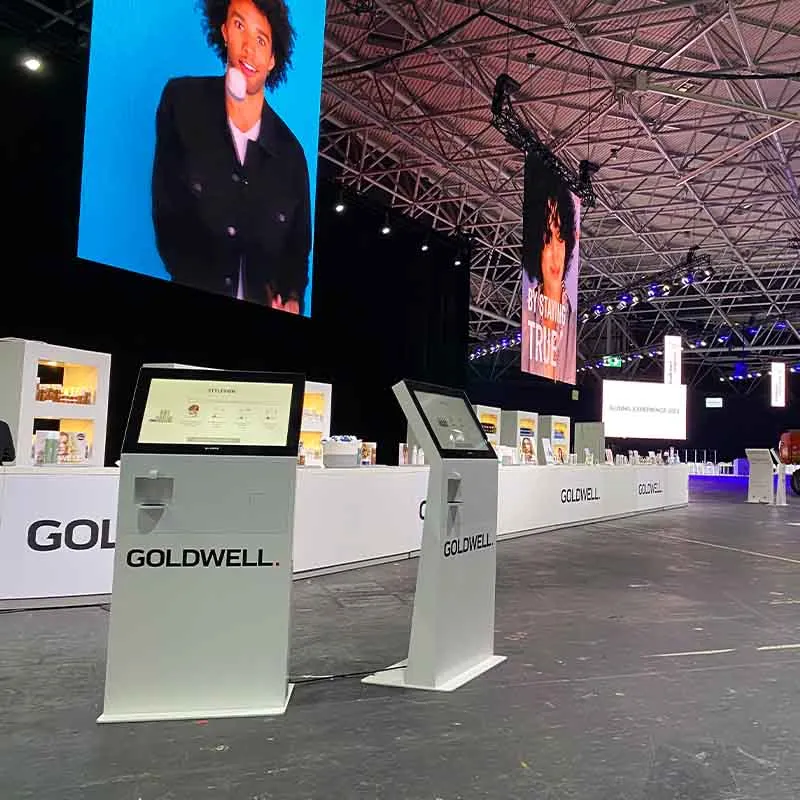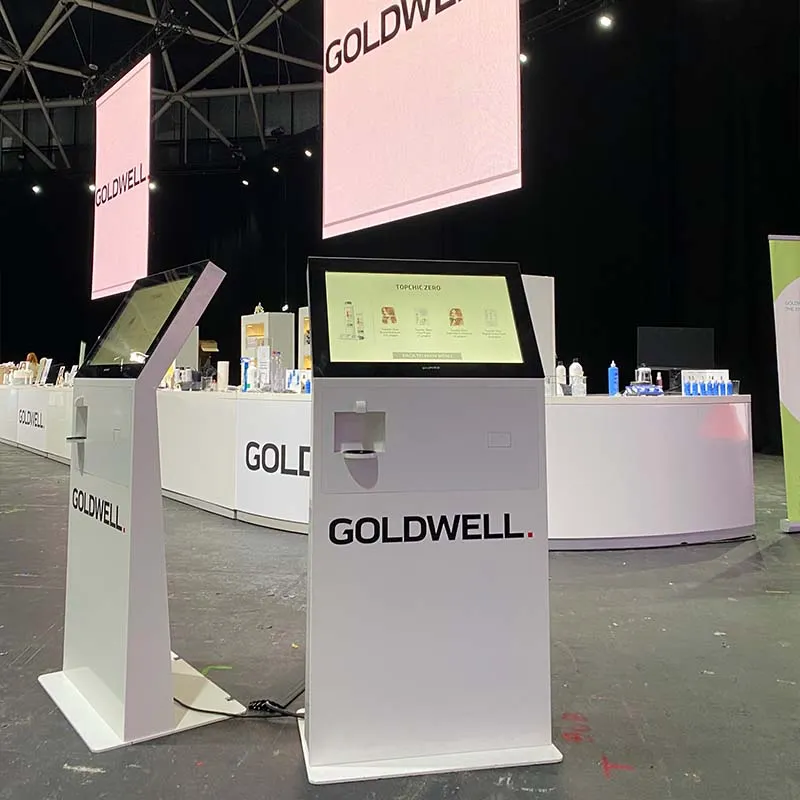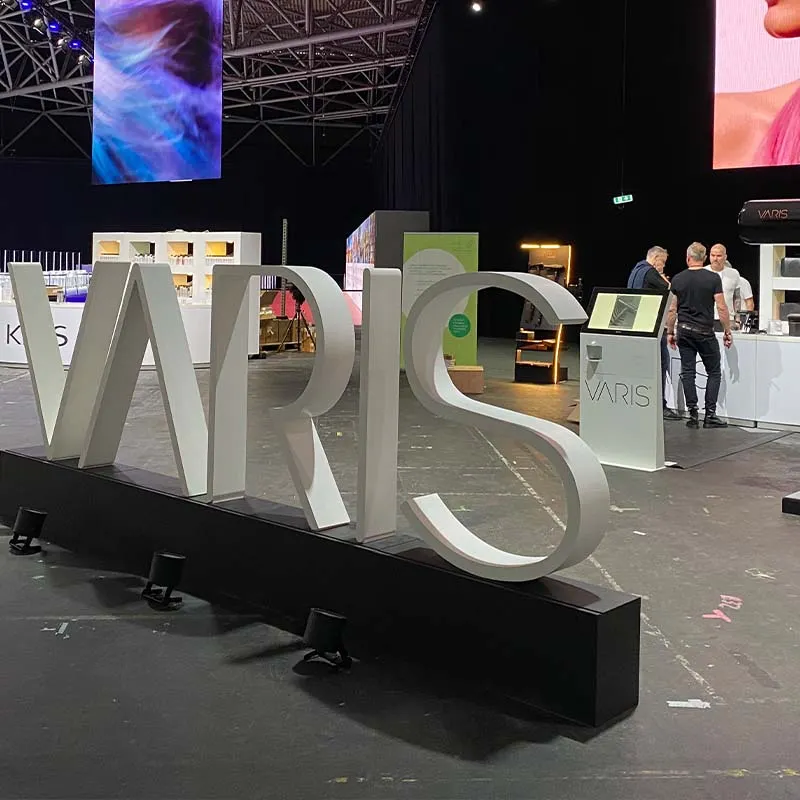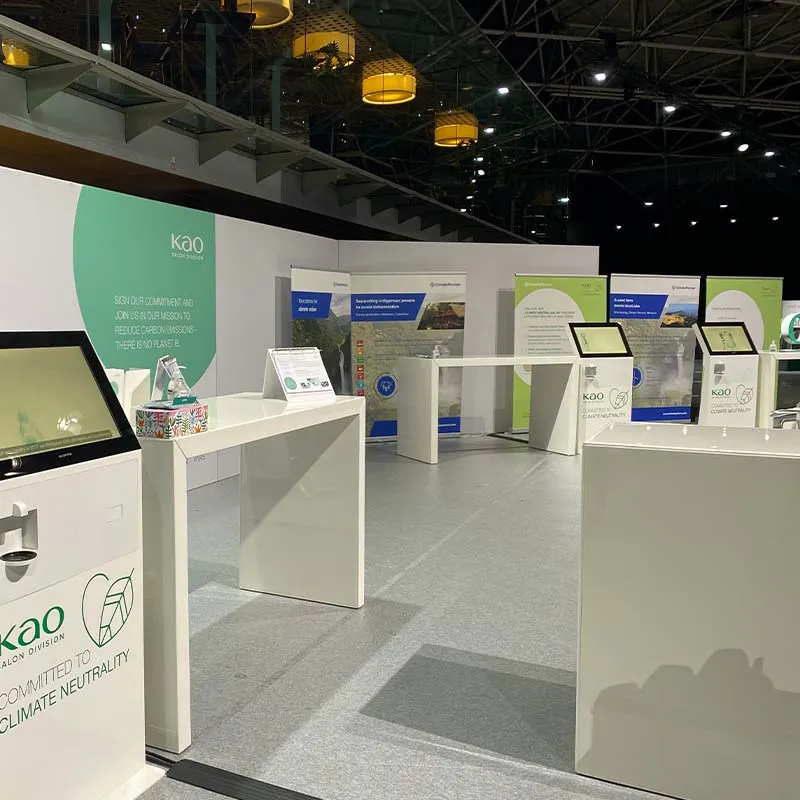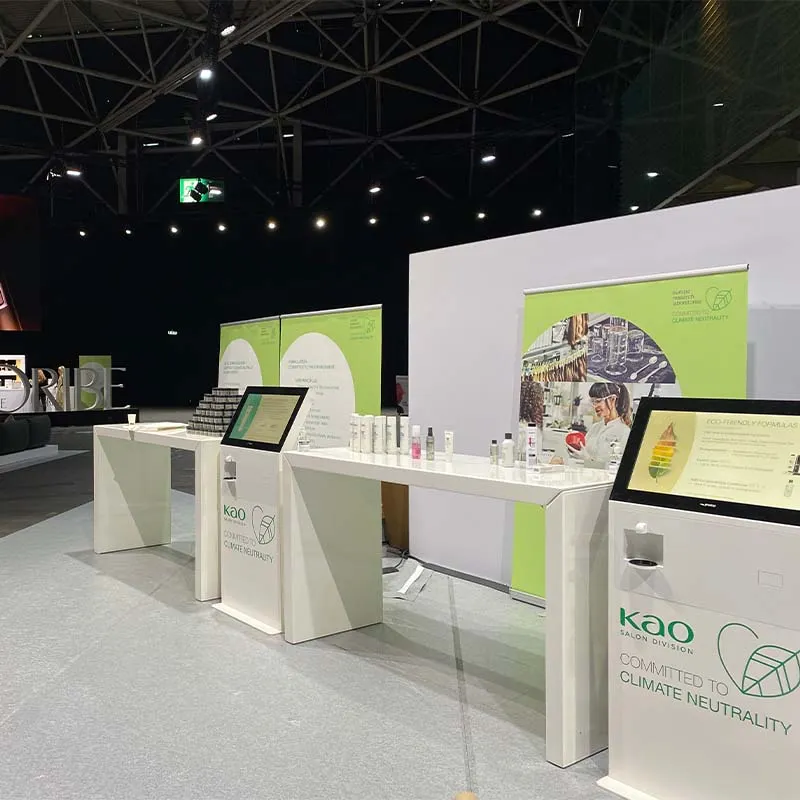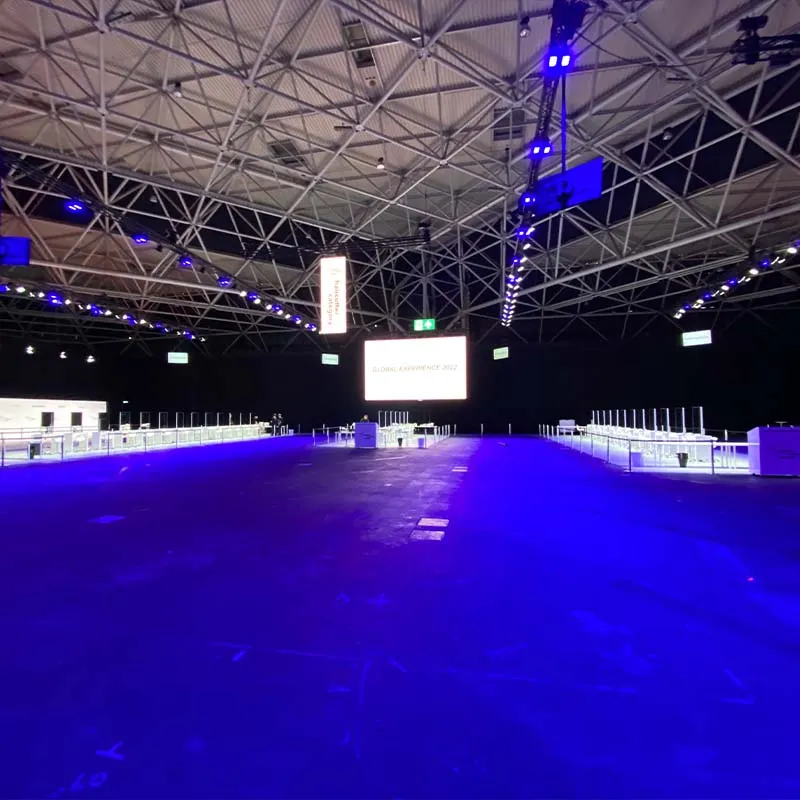 Three presentations spread across 11 kiosks
Following Kao's wishes and to get the most out of the kiosks, Kao opted for beautiful Omnitapps presentations on Prestop's recommendation. Instead of showing the website by brand, three different presentations were created for three brands. For example, at VARIS, there was a brochure of the hairdryer brand using the BrochureRequest on one kiosk. At Goldwell, photos, brochures and a video could be found in a beautiful presentation using the SwipeMediaMarker on four kiosks. At the general stand of Kao, six unique videos were featured per kiosk, also using the SwipeMediaMarker. Check out some screenshots below!
More information, demo or quotation?
Would you like more information about us making Omnitapps configurations, renting information kiosks with disinfection gel dispensers or other interactive solutions? Visit our Interactive Experience Center for a tour of all the interactive solutions. Or contact Prestop at +31(0)499-367 607 | rental@prestop.nl | Fill in the contact form.