Interactive exhibit for Museum Kaap Skil
Museum Kaap Skil is a versatile museum about Texel's maritime history. In the broadest sense, Kaap Skil is about life with, about, at and along the sea. There are exhibits about the fisheries, shipping, beachcombing and the importance of Texel during the Golden Age.


Point at issue
One of the top pieces in the Kaap Skil collection is a seventeenth-century royal allure dress that surfaced from the bottom of the Wadden Sea. The dress is currently being examined by an international team of scientists, as a result of which this top piece is not being displayed in the museum at the moment.
They were looking for an alternative to display the dress and provide insight into their research. After a visit to our interactive experience center, they were convinced to build an interactive experience with Omnitapps.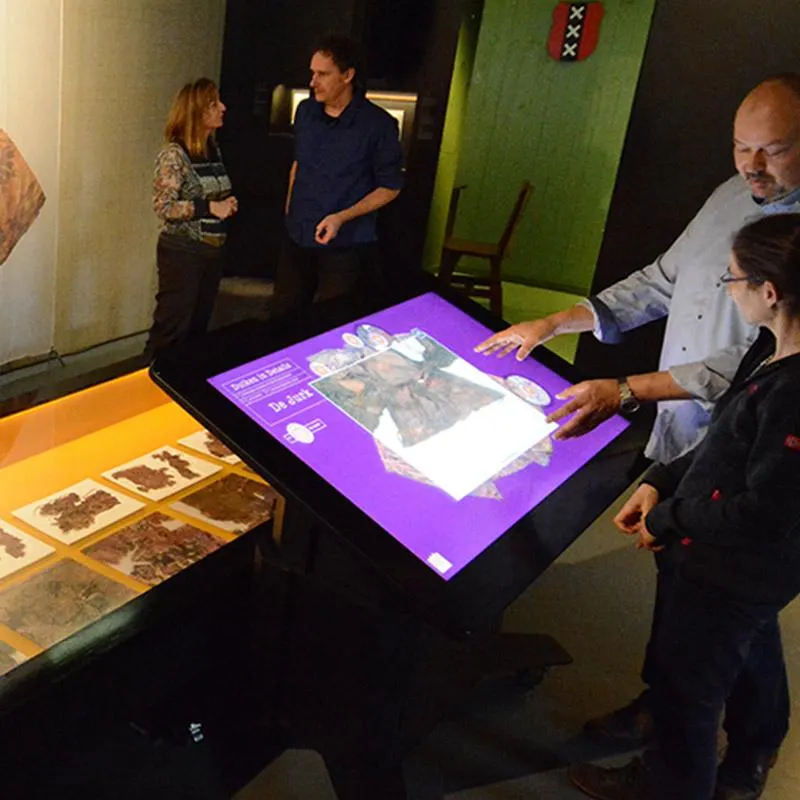 Omnitapps' solution
For Museum Kaap Skil, we made an interactive digital exhibit with Omnitapps for the exhibition Diving into Details. With the Kaap Skil app, visitors can follow the research of the surfaced treasures from the Palmwood wreck. And they can view objects from the shipwrecks that have been preserved, such as background information, photos, videos, research documents and sailor stories.
This fantastic app with touchable markers and specific content for each marker page is made with the SwipeMediaMarker app.
Screenshots Museum Kaap Skil app