Gazelle puts information kiosks with Omnitapps in its stores
Thursday 26 March 2020
Especially in these difficult times it is essential to be innovative. It is therefore a good thing that Dutch bicycle brand Gazelle is going to enrich five of its stores with information kiosks. Omnitapps runs on these kiosks so that customers can interactively see the types of bicycles and the history of the brand.
After a pilot with 24" portrait kiosks, Gazelle decided to go for landscape, 32" kiosks. These can now be found in Amersfoort, The Hague, Groningen, Nijmegen and Waalwijk.
Omnitapps Composer + Training
Omnitapps Creations has now configured the application itself, but Gazelle will follow a training in the near future via a live stream so that they can adjust the Omnitapps configuration themselves.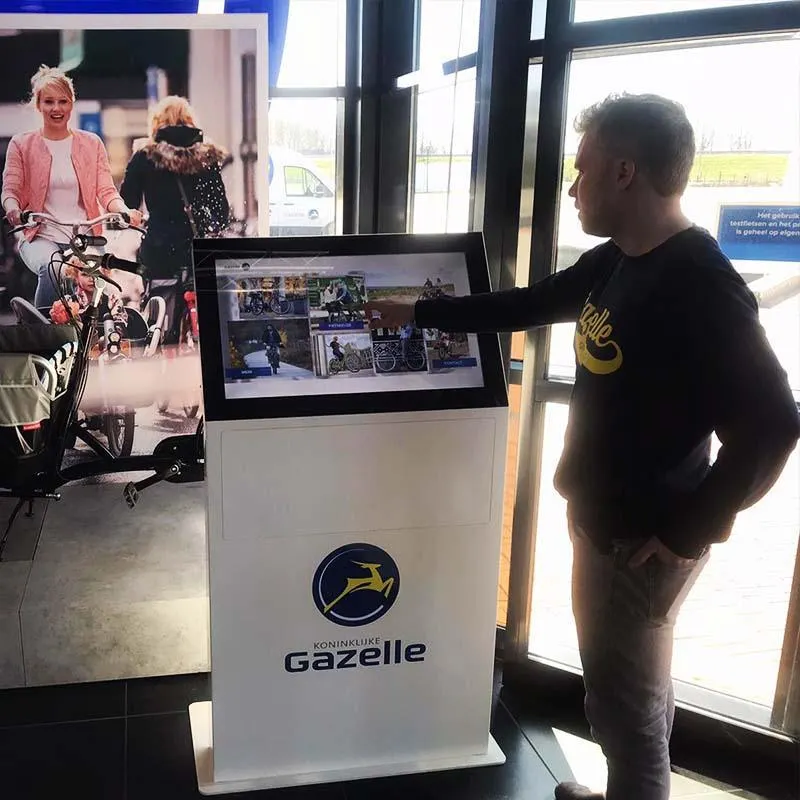 Screenshots of the Gazelle app